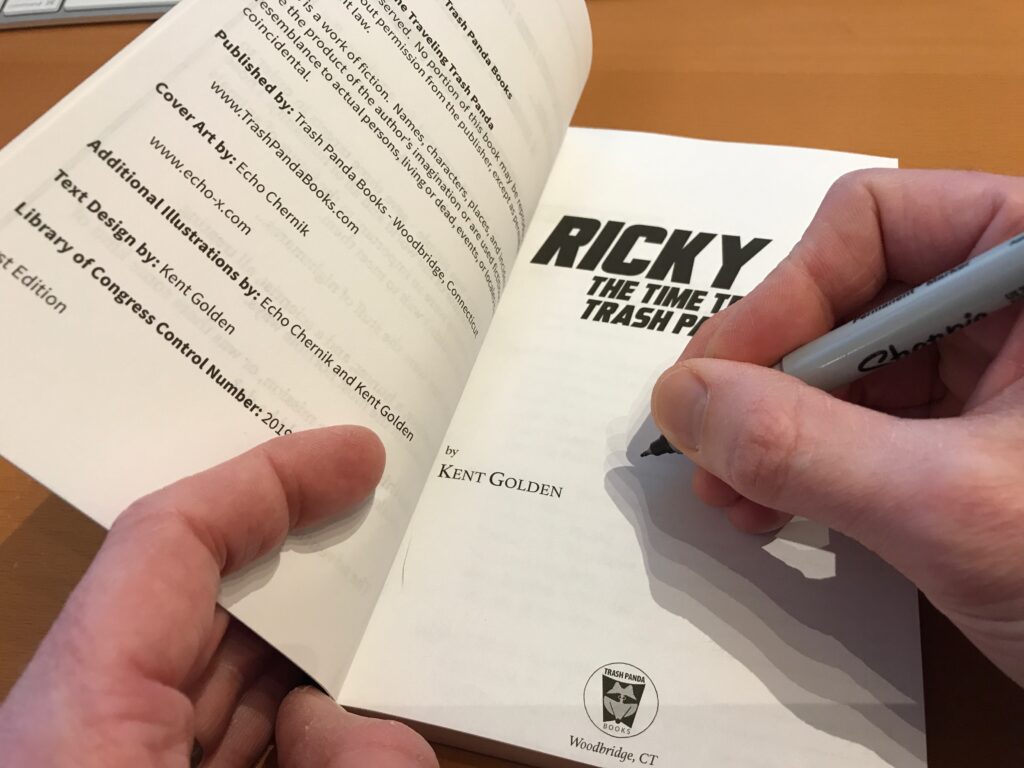 LIMITED TIME:
Get an autographed and personalized copy of RICKY THE TIME TRAVELING TRASH PANDA!
$15 (plus US shipping) gets you a collectible signed copy of the first edition. Simply click the "Add to Cart" button below for a secure checkout with any credit card or PayPal account.
*NOTES: For a personalized signing, please enter the name you'd like to see in the box below. Then hit the button.
For international orders, please contact us.